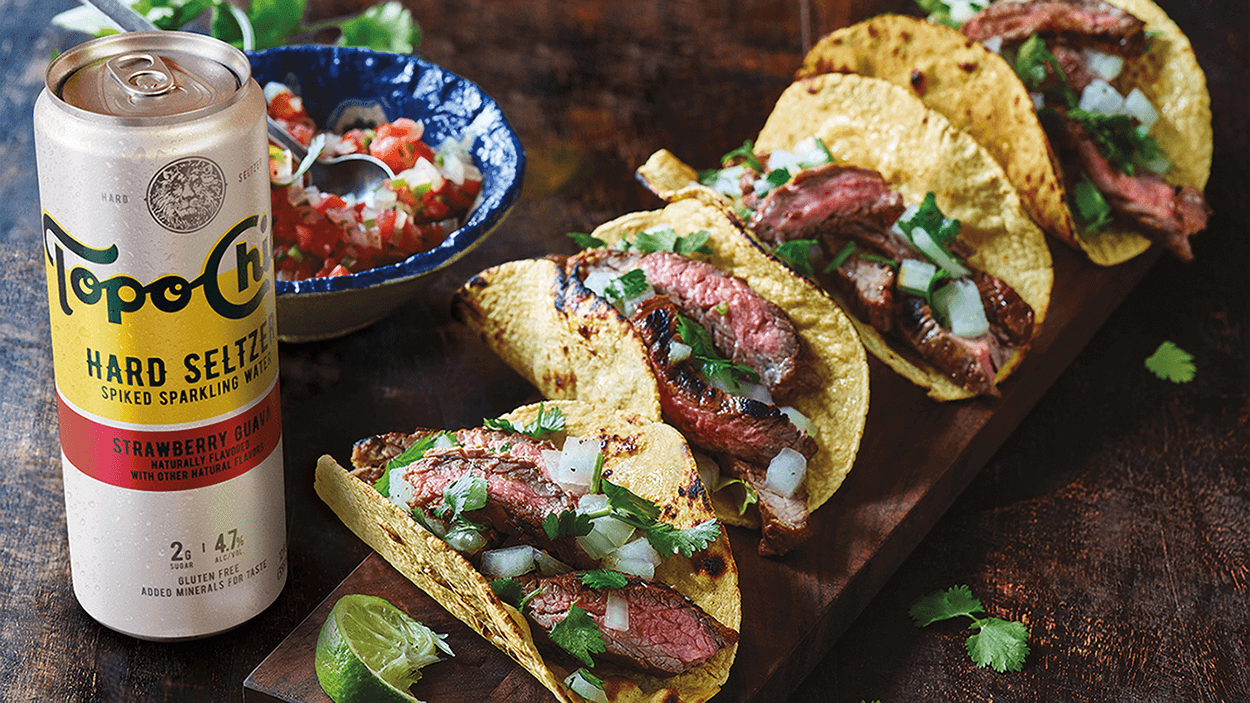 Carne Asada Tacos
INGREDIENTS
¾ cup fresh orange juice
¼ cup fresh lime juice
¼ cup canola oil, plus more for tortillas
2 chipotle peppers packed in adobo sauce
2 cloves garlic, peeled
¼ cup cilantro, loosely packed
1 tablespoon honey
1 pound flank steak
1 teaspoon kosher salt
8 corn tortillas
Diced onion and chopped cilantro for serving
INSTRUCTIONS
In a blender, combine orange juice, lime juice, oil, peppers, garlic, cilantro, and honey; blend until pureed. Place steak in a rimmed dish and pour marinade over steak. Cover and refrigerate for an hour or up to overnight.
Preheat a gas or charcoal grill to medium-high. Remove steak from marinade, pat dry, and season with salt. Grill steak for 4 minutes a side for medium rare. Transfer to a cutting board to rest for 10 minutes.
Brush oil over tortillas and grill for 1 minute a side or until warmed.
Thinly slice steak against the grain and serve with tortillas and top with fresh onion and cilantro.