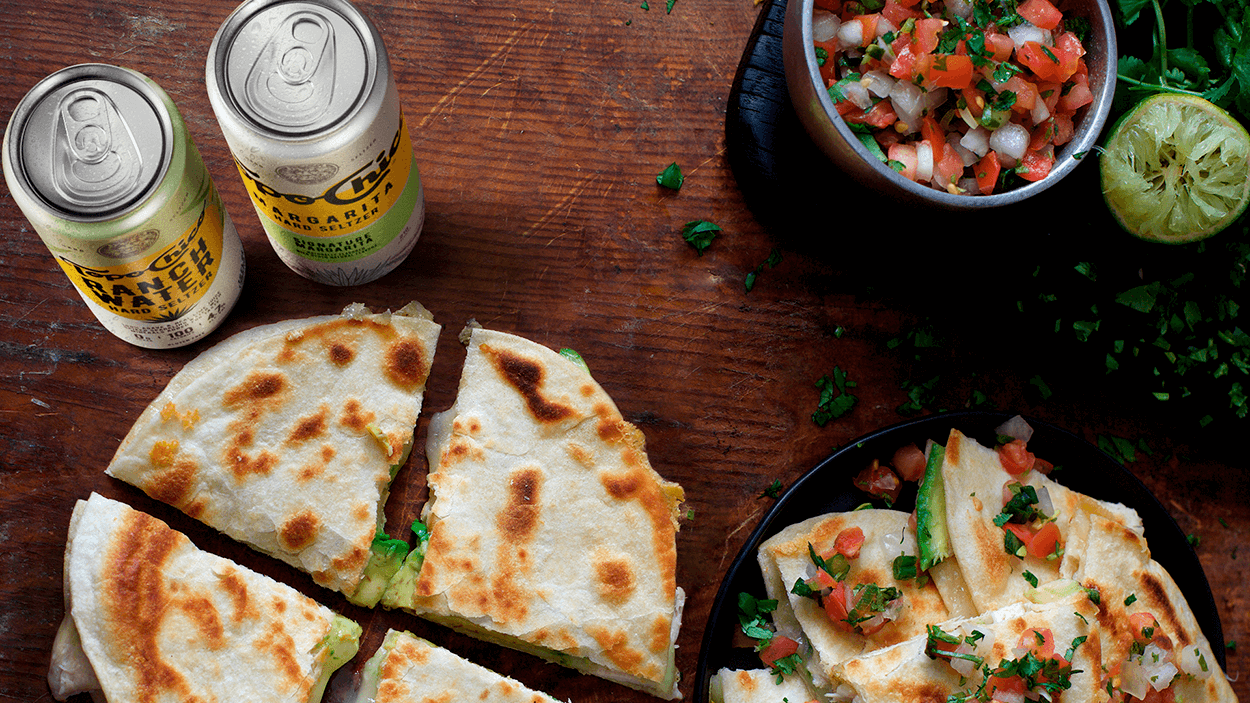 Quesadilla Recipe
INGREDIENTS
Pico de Gallo
1 cup diced roma tomatoes
½ cup diced white onion
¼ cup chopped cilantro
1 serrano pepper, seeded and minced
2 tablespoons lime juice
 
Quesadillas
12 flour tortillas
Cooking oil spray
3 cups shredded Monterey Jack cheese
2 cups shredded rotisserie chicken
2 avocados, pitted and thinly sliced
Sea salt
INSTRUCTIONS
In a bowl, stir to combine tomatoes, onion, cilantro, serrano and lime juice
Heat griddle over medium heat. Spray with cooking oil spray and lay a tortilla on the griddle. Top tortilla in layers with ¼ cup of cheese, ⅓ cup of chicken, a few slices of avocado, a pinch of salt, another ¼ cup of cheese and another tortilla. Spray tortilla with cooking oil spray and carefully flip. Cook for 2 to 3 minutes until golden and then transfer to a cooling rack.
Repeat process with remaining tortillas, cooking a total of 6 quesadillas. Slice each quesadilla into wedges and serve with pico de gallo.