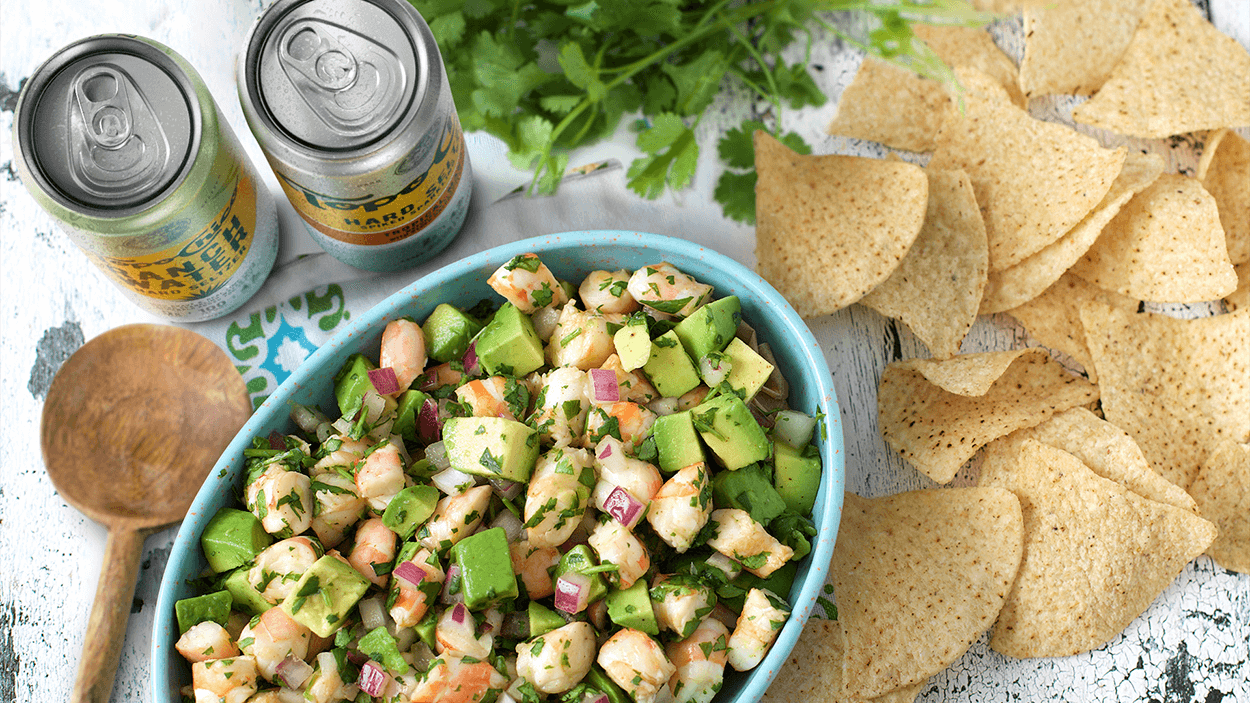 Shrimp Ceviche Recipe
INGREDIENTS
2 yellow onions, quartered
2 bay leaves
½ tablespoon kosher salt
1 pound (26 to 30) large shrimp, peeled and deveined
½ cup fresh lime juice
⅓ cup fresh orange juice
½ cup red onion, diced
½ cup cilantro, chopped
1 Serrano pepper, seeded and minced
¼ teaspoon chili powder
1 large Hass avocado, diced
INSTRUCTIONS
Bring a large pot of water to a boil. Add onions, bay leaves, and salt and boil for 10 minutes. Add shrimp and boil for 3 minutes until cooked through. Remove shrimp and place in a bowl of ice water until cool. 
In a large bowl, combine juices, red onion, cilantro, Serrano pepper, and chili powder. Slice shrimp into 1-inch sections, add to the marinade, and refrigerate for 30 minutes. Gently fold in avocado. Taste and add salt if needed. Serve alone or with tortilla chips. 
Note: Shrimp can be cooked a day in advance.